Friendly's TR-69 Business Intelligence (BI) Report Generator enables the quick and easy generation of reports related to the status of managed devices and their activities. Based on a powerful third-party engine, it includes:
BI Reporting
Big Data Analysis
Dashboards
Data Mining
Inventory by Manufacturer
Main Features of Friendly's BI Report Generator
Easy creation of new reports via the on-screen editor
Pre-made reports included
Presentation in table, graph, and/or pie view
'Save as' change of reports
Scheduled reports
Support of ETL (Extract, Transform, & Load)
Data mining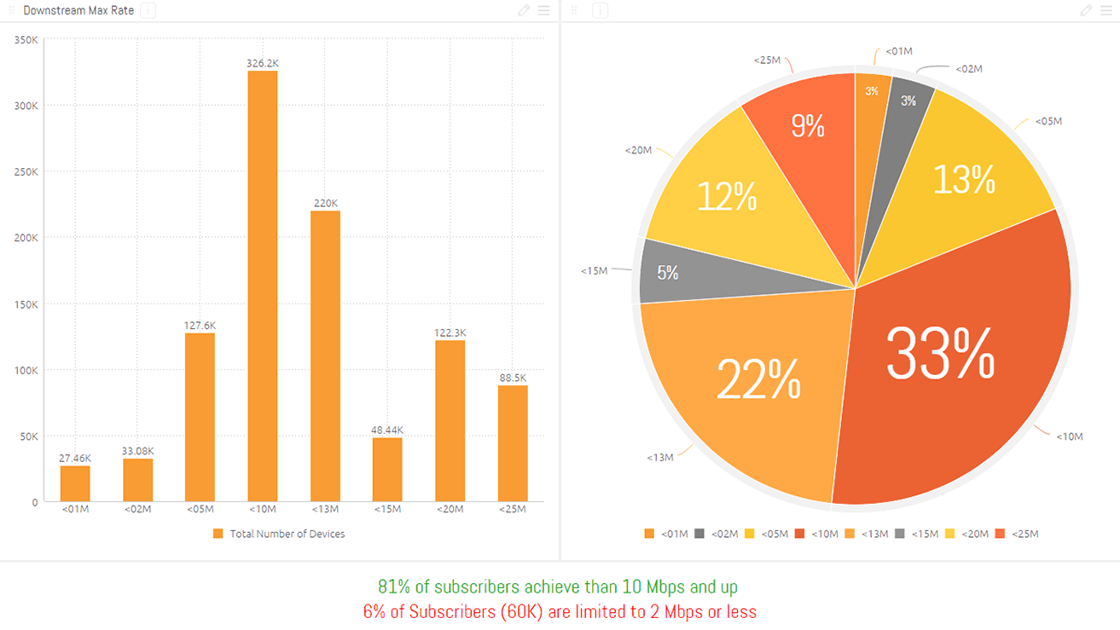 Downstream Maximum Rate
Data is gathered by Friendly's TR-069 device management and QoE Monitoring Pro platform. It includes:
Devices information
Subscriber data
Device activity
QoE monitoring results
User activities
The Friendly Report Generator enables data import from external databases, as well.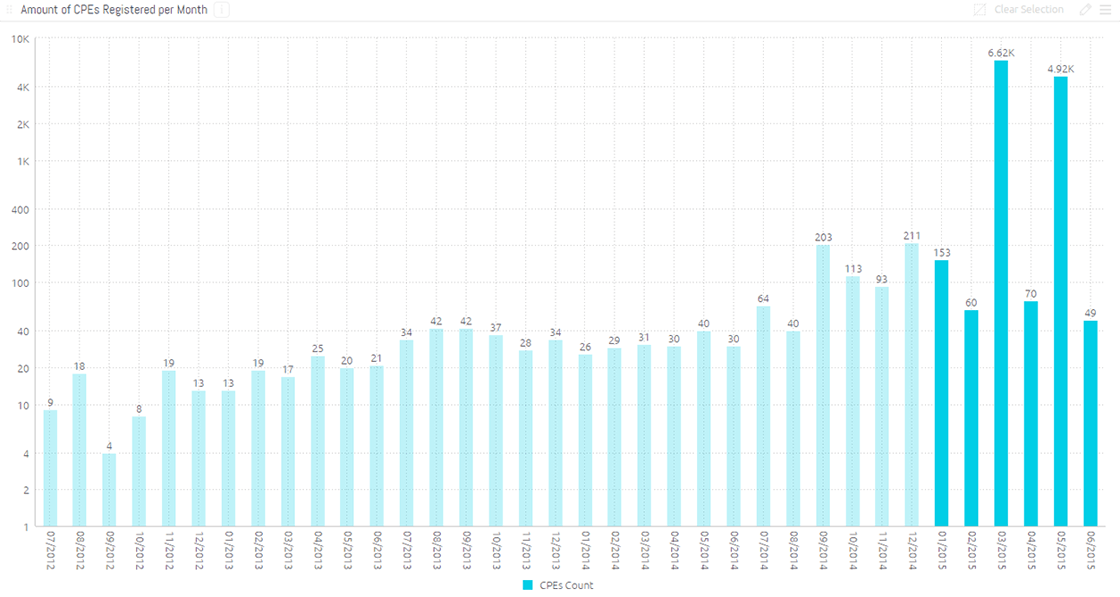 CPEs Registered Per Month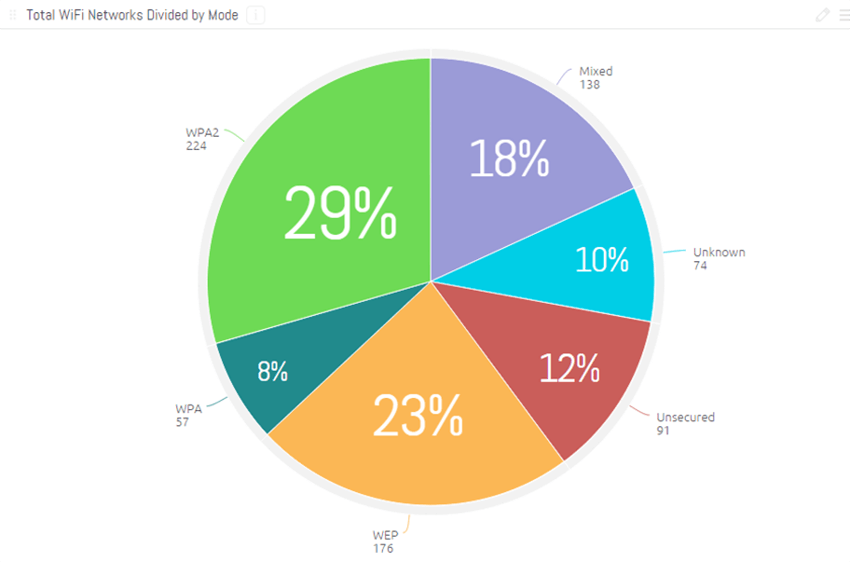 Wi-Fi Security Mode
Ready to get a more in-depth view of Friendly's BI reporting capabilities? Request a demo below.
© 2022 Friendly Technologies. All rights reserved.