About Friendly Technologies
The IoT & Device Management Company
Company
Friendly Technologies is a leading provider of carrier-grade platforms for IoT, Smart Home, and TR-069 device management that enable unified administration of all types of services on one platform.
Unparalleled Expertise
Friendly has been providing device management solutions to carriers and service providers since 2007. When IoT and the Smart Home emerged, Friendly Technologies launched its IoT Platform and full solution for the Smart Home. Leveraging our expertise in the device management field, Friendly extended its offering to IoT and the Smart Home markets.
Any Device. Any Protocol. Any Network. Any Service.
Friendly Technologies is a leading provider of carrier-grade platforms for IoT, the Smart Home, and TR-069 device management that enable unified administration of all types of services on one platform. Friendly's products support LwM2M, MQTT, OMA-DM, TR-069/TR-369 USP, CoAP, and HTTP protocols, as well as proprietary protocols. We provide solutions via NB-IoT, 5G, LoRA, FTTH, and DSL networks.
Trusted by Leading Global Providers
Hundreds of providers worldwide trust Friendly's device management and IoT solutions. Our products are scalable and future-ready, enabling our customers to reduce both CAPEX and OPEX and generate new revenue streams.
Management of the Full Life Cycle of Connected Devices
Friendly's device management platform enables its customers to connect and provision new devices automatically, monitor KPIs, configure and update firmware remotely, collect and analyze data, and streamline the support they provide for their subscribers.

Friendly's Technology
Robust Carrier-Class Technology Solutions
Friendly's device management technology is based on industry standards – TR-069, OMA-DM, LWM2M, MQTT, SNMP, and more. Our products offer advanced architecture that we designed for the mass deployment and management of millions of devices on a single platform, offering outstanding scalability and carrier-class security.
It offers web-based interfaces for the management of devices and the automation of support processes. Field-proven solutions, Friendly's technology's products have been deployed by hundreds of carriers, CSPs, and device manufacturers around the world, managing Internet of Things, Smart Home, and broadband services.
Best of Breed Approach – Unified Management of Any Devices
Friendly Technologies implements a 'best of breed' approach, which simplifies and streamlines the deployment, support, and management of any type of device and sensors. We offer single centralized management of all devices, regardless of their type and manufacturer.
Reduced Support Cost
Friendly's unique Automatic Problem Resolution technology dramatically reduces support calls by diagnosing problems and resolving them automatically.
It features support automation scripts to solve problems automatically before the subscriber calls your support hotline.
Accelerated Time-to-Market with Unique "Smart Layer" Technology
Thanks to its unique "Smart Layer" technology, Friendly eliminates the need for costly development and integration efforts when adding new device types.
This feature eliminates the need for the in-depth study of device management protocols, development of complicated scripts, integration to OSS and other systems, dramatically reduces the Total Cost of Ownership (TCO), and enables quicker capture of market share, and allows you to gain a significant competitive edge.
Unparalleled Security of Home Network
In a recent global study of TR-069 ACS implementations, conducted by Check Point – a global leader of Internet Security, Check Point's Malware and Vulnerability Research Group uncovered security flaws in the solutions of TR-069 device management vendors. It found that by gaining access to TR-069 ACS (servers), hackers or intelligent agencies could potentially compromise millions of routers and the home networks they serve.
Friendly Technologies and Check Point
Check Point Software Technologies ran a joint assessment of Friendly Technologies' TR-069 Device Management software to evaluate and validate that the product, deployed by the company's global Tier-1 customers, is secure. Although no major security flaws were found, Friendly Technologies introduced additional features to improve its products' security level, per Check Point's recommendations.
Award-Winning Solution
Friendly Technologies – the IoT and device management company – has been awarded the Frost & Sullivan Customer Value Leadership Award (2015) in recognition of its achievements in the Device Management, Internet of Things, and Smart Home markets. According to Frost & Sullivan, Friendly was selected to receive this award because it is consistently deepening customer relationships while offering first-class products that deliver
clear ROI.
Friendly's unified device management tool provides a superior experience for customers around the world—by offering strong overall performance and a wide product line for the IoT/M2M and Smart Home markets, while supporting standard protocols such as TR-069, OMA-DM, LWM2M, and others. The award reflects Friendly's unique contribution across the entire competitive landscape of companies considered and analyzed by
Frost & Sullivan's industry group.
The Friendly Technologies Management Team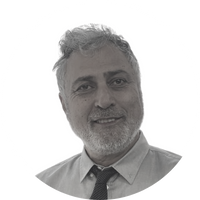 Founder and CEO
Ilan brings to Friendly his extensive entrepreneurial experience. He has previously founded software start-up companies specializing in electronic publishing and OCR (optical character recognition).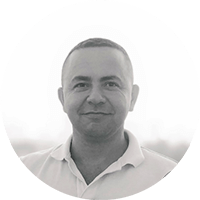 VP Research & Development
VP of R&D and, as a 20-year veteran at Friendly Technologies, is a pillar of the company's growth. In his current role, Vladimir oversees and manages the development of Friendly's line of products.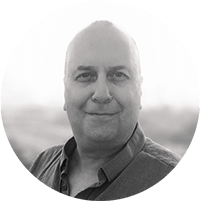 VP Support & Professional Services
Michael has been at Friendly Technologies since 2001. Michael oversees the entire frontline technical workforce and ensures all of our clients receive top-tier support.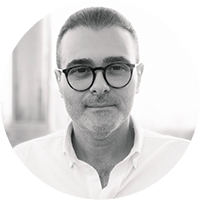 VP Product Management
Tzvi has over 16 years of experience in Telecom, Enterprise, and Public sectors. Before joining Friendly, he led product development and engineering for large companies in multiple verticals.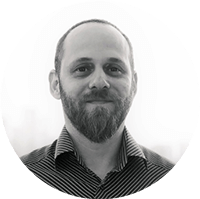 Director of QA & Project Management
Danny has worked in Telecom for 20+ years, including over a decade in QA leadership at Friendly.
Director of Finance
Jeanna comes from a background that well prepared her for her role in overseeing the company's financial interests.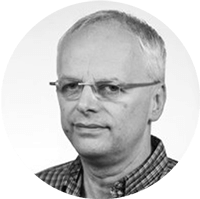 Director of Sales
Dror is responsible for sales in the EMEA region and has over two decades of experience in Telecom.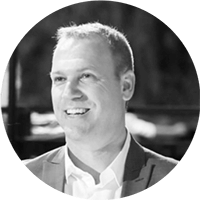 Director of Business Development
Ofer is responsible for business development in APAC & the Americas, and has over a decade of experience in Telecom.
© 2022 Friendly Technologies. All rights reserved.