We'd love to hear from you!
Whether you're curious about features, want to discuss partnering with Friendly Technologies – The IoT & Device Management Company, or anything else, we're here to answer your questions.
Get in touch
Fill in the form below. We'll get back to you as soon as possible.
Support
Technical support for existing customers.
Channels & Partners
Learn more about our partners and channels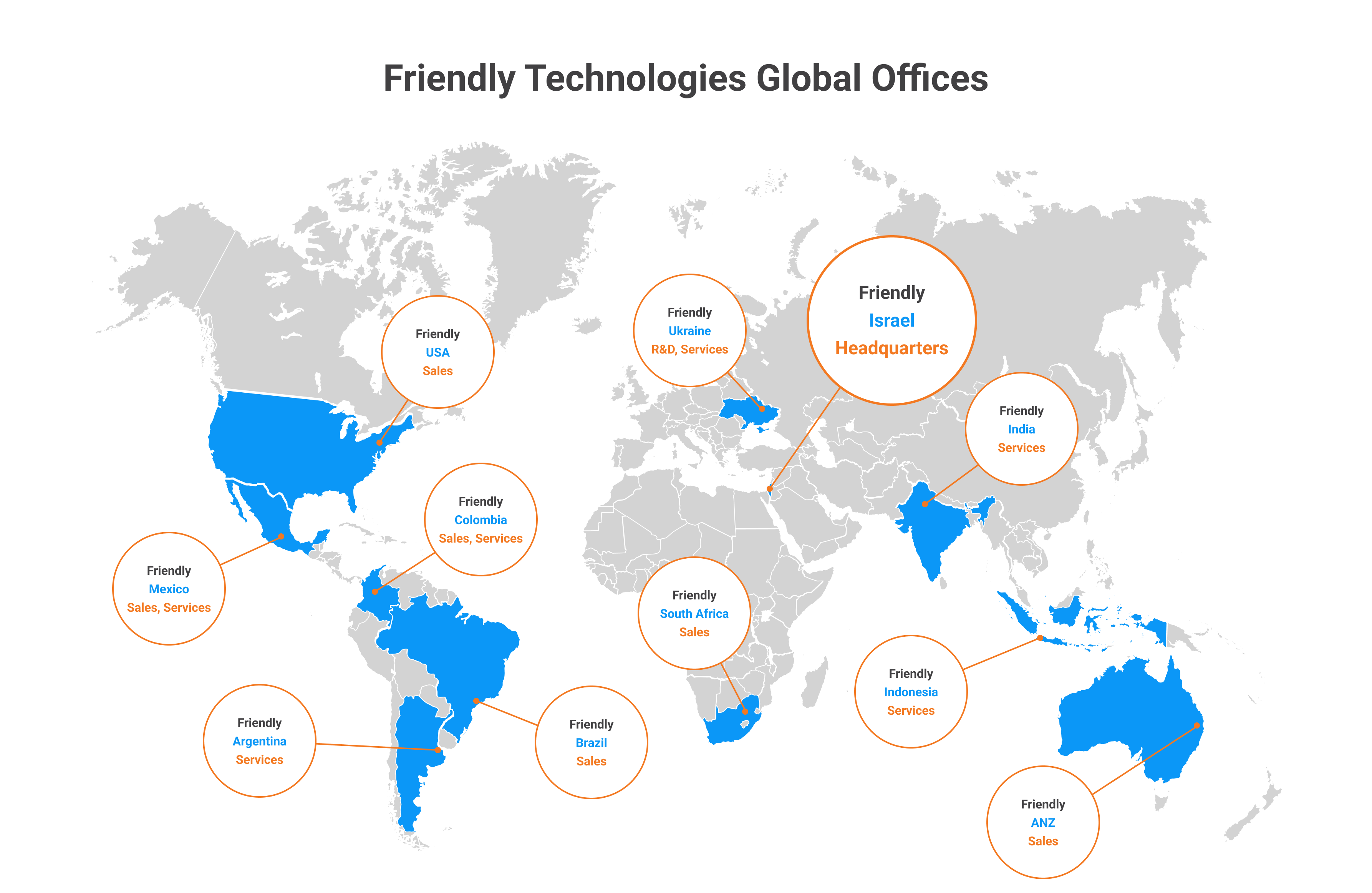 International Headquarters
Friendly Technologies (FTL) Ltd.
Tel: +972-3-753-9000
HQ Email: sales.hq@friendly-tech.com
Support: support@friendly-tech.com
Friendly Technologies China
Tel: +86-180-27669721
Email: Yuanjie@friendly-tech.cn
Friendly Technologies Ukraine
Email: ukraine@friendly-tech.com
US Headquarters
Friendly Technologies, Inc.
Tel: +1-866-447-8640
From Canada: +1-888-805-7691
Email: friendly.usa@friendly-tech.com
Friendly Technologies LATAM
Email: colombia@friendly-tech.com
Friendly Technologies Brasil
Email: brasil@friendly-tech.com
© 2022 Friendly Technologies. All rights reserved.