In full compliance with FCC requirements, the entire range of testing and reporting is available with Friendly Technologies' FCC Speed & Latency testing.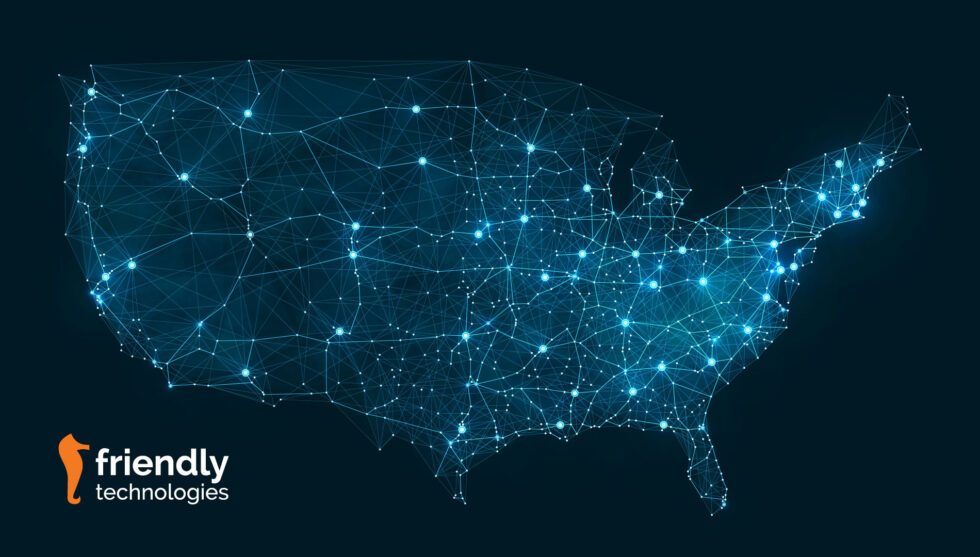 The tool is designed for US broadband carriers and Internet and Wireless Internet Service Providers who are recipients of CAP high-cost universal service support:
Price cap carriers
Rate-of-return carriers
Rural broadband experiments (RBE) support recipients,
Alaska Plan carriers
CAF Phase II auction winners.
Friendly's FCC Speed & Latency Testing Tool is an industry-based framework that supports the entire range of testing and reporting needs, as detailed by FCC requirements.
Easy to deploy, requires minimal professional services
Easy to use, for scheduling and generation of speed and latency reports
Facilitates optimized testing conditions, including IXP selection
Industry-based (TR-143) solution that is device and network agnostic
Data collection and storage
Data analytics and audit, via Friendly's QoE monitoring solution
Secure and robust solution
Flexible support
Connect and test devices on Friendly's Testing Cloud before purchase
Cost-efficient solution with flexible packages
Latency Testing
Latency testing runs according to the FCC requirements: "Conduct a minimum of one test per minute—sixty tests per hour—for each testing hour. If the consumer load during a latency test exceeds 64 Kbps downstream, the provider may cancel the test and reevaluate whether the consumer load exceeds 64 Kbps downstream before retrying the test in the next minute".
Speed Testing
Speed testing runs according to the FCC requirements: "Conduct a minimum of one test per testing hour in each direction (download and upload) and start at the beginning of each test hour. If the consumer load is greater than 64 Kbps downstream for download tests or 32 Kbps upstream for upload tests, the provider may defer the affected test for one minute and reevaluate whether the load exceeds the relevant 64 Kbps or 32 Kbps threshold before retrying the test. This load check-and-retry must continue at one-minute intervals until the speed test can be run or the one-hour test window ends and the test for that hour is canceled."
Check out our Speed and Latency Testing webinar and recorded demo.
© 2022 Friendly Technologies. All rights reserved.