Your Own Home Automation Service
Friendly's Smart Home management platform is a full solution for the management and monitoring of millions of households. It enables service providers to introduce their own Smart Home Service to subscribers, offering various Smart Home service packages.
Friendly's Smart Home platform provides subscribers with a coherent and holistic view and control of all devices in their Smart Home: from appliances and security sensors to cameras and power management, including camera view, recording sensors status, alarms upon events, automated scenarios, and more.
Friendly's Smart Home Solution is designed with the following markets in mind:
Smart Home providers
Utility companies (i.e. electric, water, gas)
Insurance companies
Healthcare
Additional verticals
The solution is available for installation at the service provider's premises or as a cloud solution. Friendly Technologies can provide smart hubs and sensors from leading manufacturers, or integrate the solution with devices of your choice. Friendly's Smart Home Platform is device agnostic and helps you avoid dependency on specific device vendors.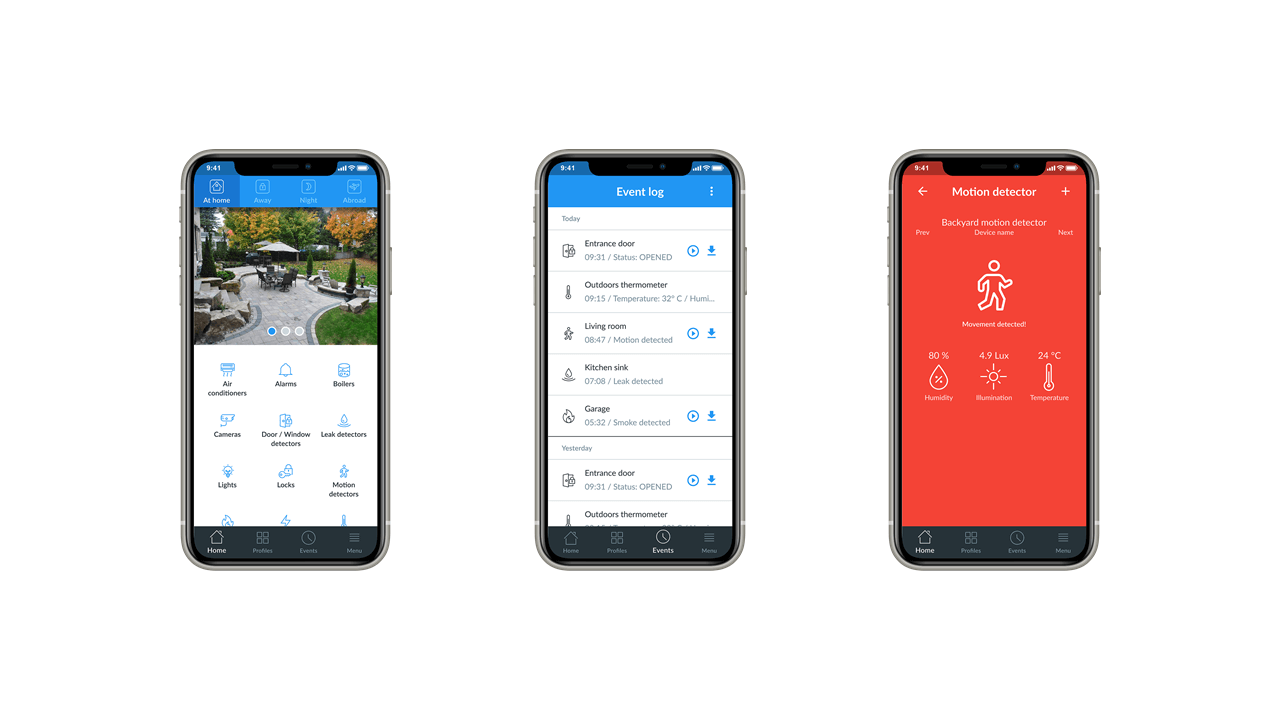 Smart Home Management Platform
Friendly Smart Home Management Platform is a full solution that provides users with a coherent and holistic view and control of devices in their Smart Home – from appliances and security sensors to cameras and power management.
Friendly's Smart Home solution represents the "Best of Breed" approach that helps avoid vendor dependency.
Benefits for Operators
End-to-End Smart Home platform – Ready for immediate deployment
Dedicated server or cloud-based solution
Integration with any Smart Home Gateway (Hub) and Sensor
Video management: Online streaming, user-initiated short recordings, event-triggered recording, 24/7 recording
Smart Home software on a dongle: Offer competitive budget-friendly service
White Label solution: Apply your own branding
Diagnostics and remote problem resolution tools for Call Center representatives
Scalable solution for the management of millions of homes
Big Data collection and analytics
Protocols Support: Standard (TR-069 and others) and proprietary protocols
Rules and Automation: Pre-defined behavior based on Profile/Events/Time
Alarms and Notifications: Notifications server for alerts via SMS, calls, emails
Power Management: Usage statistics of energy consumption, analytics and reporting
Admin Tools: Remote firmware upgrades, Smart Home gateway and sensors health and battery diagnostics
Northbound API for integration with external systems
Smart Layer technology for seamless mediation between various protocol
Benefits for Subscribers
Mobile Application: Enable subscribers to easily manage Smart Home remotely
Control Home Security: Arm/disarm, alerts, recording upon an event, proactive alert notifications
Profile Management: "At Home," "At Work," "Night," or "Abroad" modes with pre-defined responses to alerts and events
Camera View and Recording: Online camera view and optional 24/7 recording are available
Sensor Status: Current status of all sensors, with event notification
Panic Button: Immediate notification in case of emergency
Climate Management: HVAC (heating, ventilation, and air conditioning) management
Appliance and Light Management: Management of electrical appliances and home lighting
The Friendly Smart Home platform can be managed remotely from a PC, tablet, and/or smartphone. Based on Friendly's mature device management platform technology, it is available as SaaS or to install at the operator's premises.
Friendly Smart Home Platform Packages
Friendly's Smart Home Platform supports various service packages, enabling Smart Home service providers serve different market segments and increase ARPU.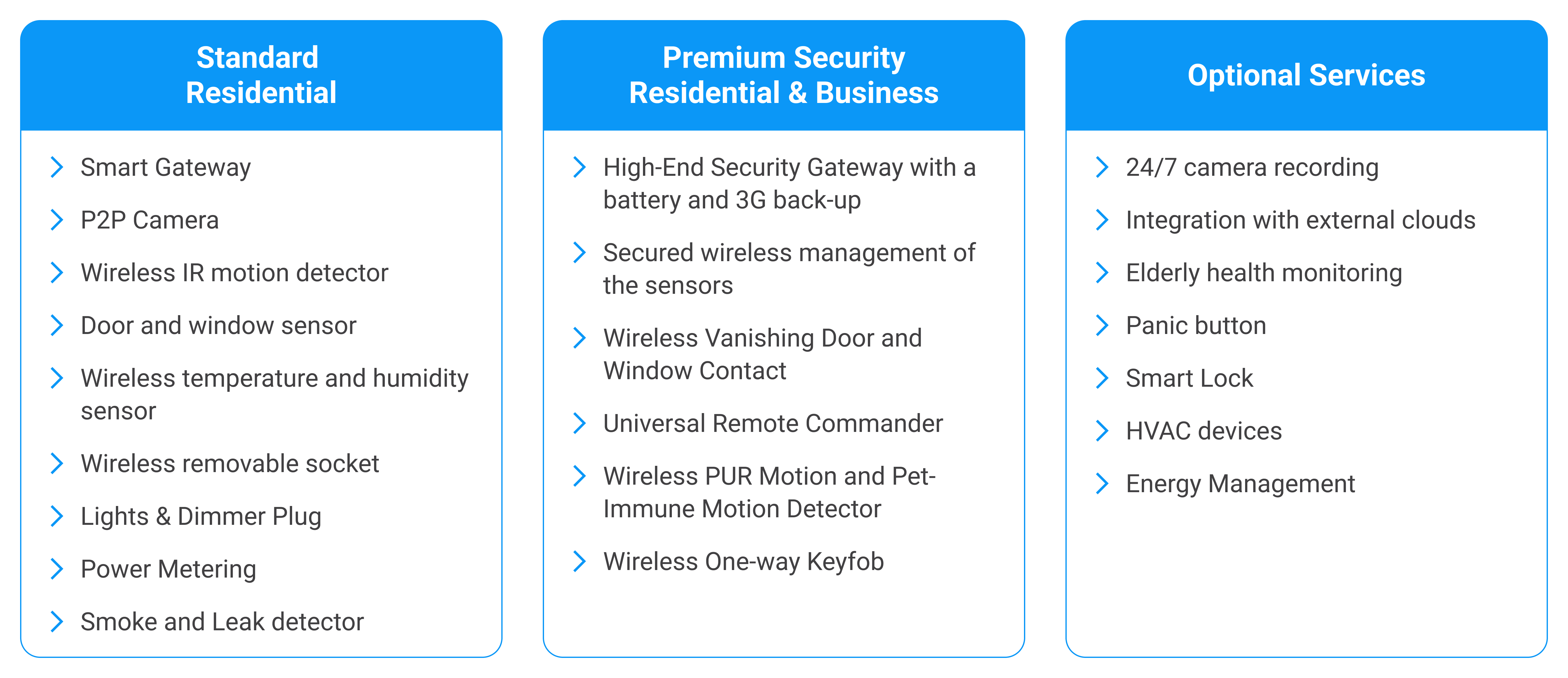 Smart Home Deployment Options
Friendly Preconfigured Hardware Kits
Select from a variety of Smart Home Equipment from select manufacturers and brands, already integrated and tested by Friendly's expert team.
Best of Breed
Mix and match with any Smart Home gateway, sensor, appliance, or camera. Friendly will adapt and integrate them for you into your own smart home platform.
Turn Your CPE into a Smart Home Gateway
With an add-on internal or external (USB) module running Friendly's Smart Home firmware, turn your existing routers and modems into a ZigBee/Z-Wave smart home gateway that can support any smart home sensor or device.
To learn more, download a brochure or request a demo below.
© 2022 Friendly Technologies. All rights reserved.