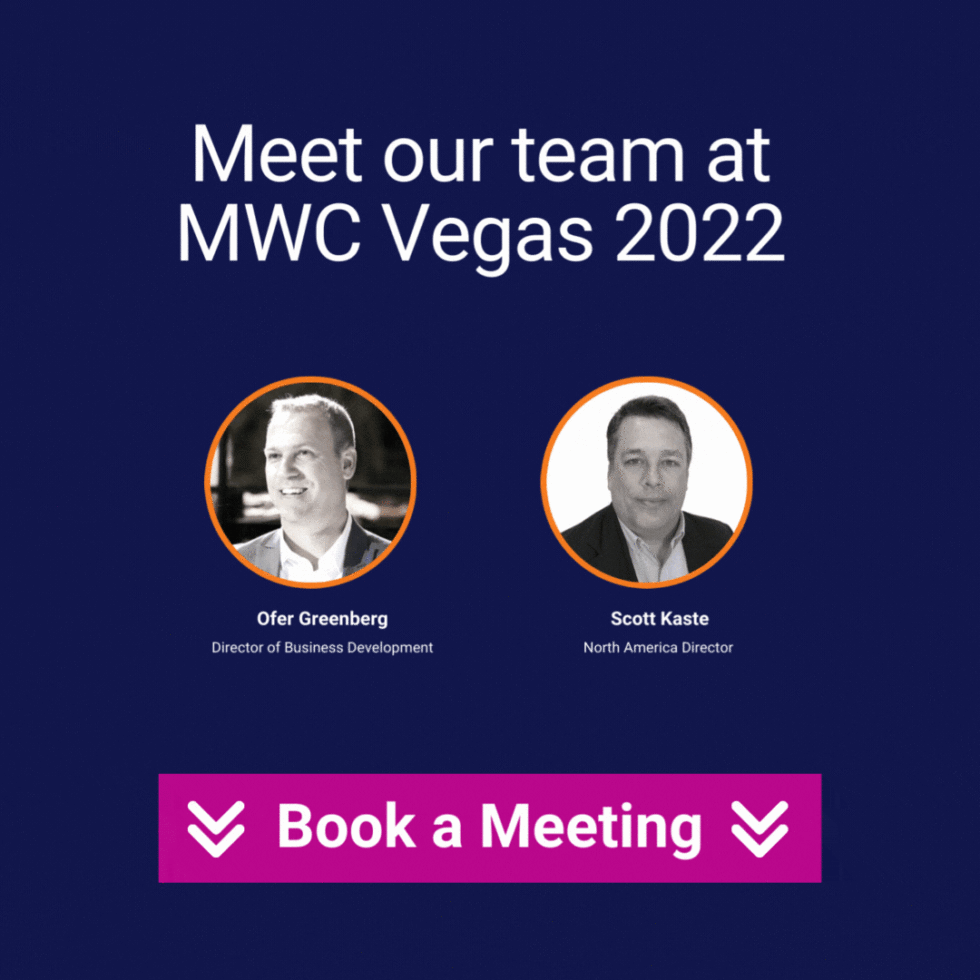 Whether you're curious about features or would like to discuss partnering with us, we'd be happy to meet with you at MWC Vegas (Mobile World Congress).
Las Vegas, September 28-30, 2022.
Post Event
As the curtains fall on Mobile World Congress 2022 in Las Vegas, we find ourselves overwhelmed with gratitude for the incredible experience we had at this groundbreaking event. It was a pleasure connecting with industry leaders, innovators, and enthusiasts like you who made the conference truly exceptional. We want to extend our heartfelt thanks for making MWC Vegas an unforgettable journey.
Sharing the Excitement:
At our booth, we showcased our latest offerings, unveiling cutting-edge features and discussing potential partnerships. The enthusiasm and curiosity displayed by everyone who visited us were truly remarkable. We couldn't have asked for a more engaging and dynamic audience!
Looking Ahead:
While the MWC 2022 chapter may have come to a close, we are committed to maintaining the momentum and continuing our journey of innovation. We understand that many of you might be eager to learn more or experience our products firsthand. That's why we encourage you to reach out to us for a personalized demo.
Book a Meeting:
If you missed the opportunity to engage with us at MWC Vegas or if you want to explore our features further, we would be thrilled to schedule a meeting with you. Please visit our website and navigate to the booking page to secure your spot on our calendar. We look forward to discussing your specific needs, addressing any queries, and exploring potential partnerships.
Final Thoughts:
Once again, we want to express our deepest gratitude to everyone who contributed to the success of MWC 2022. Your enthusiasm, support, and genuine interest in our offerings have left an indelible mark on our team. We are honored to have been a part of such an incredible event and are excited to embark on this continued journey together.
Remember, we are just a message away! Reach out to us to book your personalized demo, and let's continue shaping the future of our industry together. Until we meet again, thank you, and let the innovation never cease!
© 2022 Friendly Technologies. All rights reserved.