Friendly Broadband Speed Testing & Compliance in Australia
Friendly Technologies has launched its fully functional Speed & Latency Testing tool, which is fully compliant with FCC DA 18-710 and is designed to provide a full testing and reporting solution for Internet Service Providers.
The tool is designed for Broadband Carriers, Internet, and Wireless Internet Service Providers who provision services off the Australian wholesale broadband provider NBN Co Limited (National Broadband Network Company Limited), as well as for Mobile Operators offering broadband services to consumers.
The ACMA (Australian Communications and Media Authority), being the Telecommunications regulatory body for service providers in Australia, has mandated a framework for service providers to provision NBN Internet services to clients. In addition, the ACCC (Australian Competition & Consumer Commission) provides a legal framework to protect consumers' rights with respect to the use of the sole wholesale provider NBNco services provisioned by a multitude of service providers.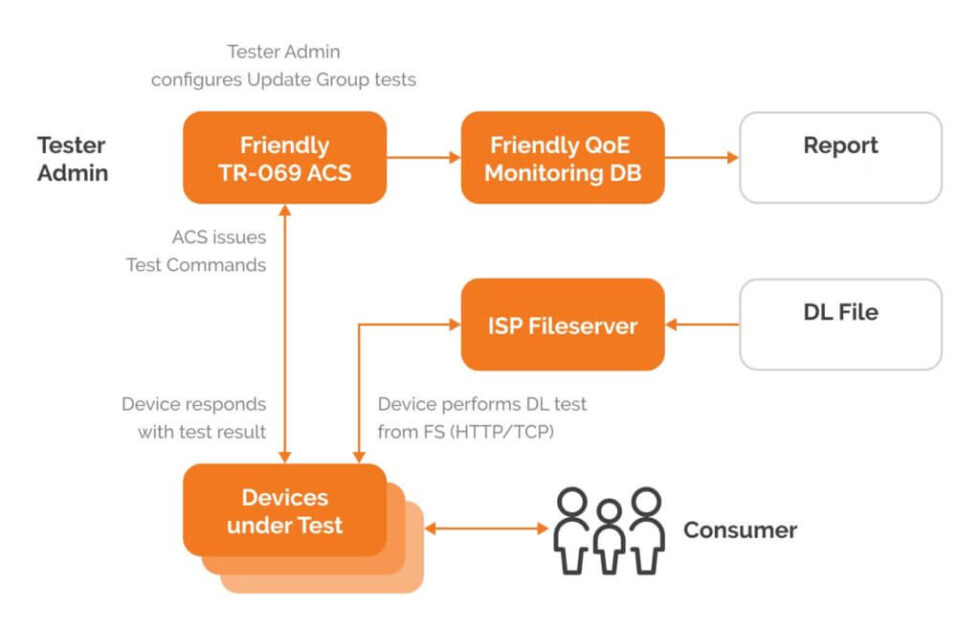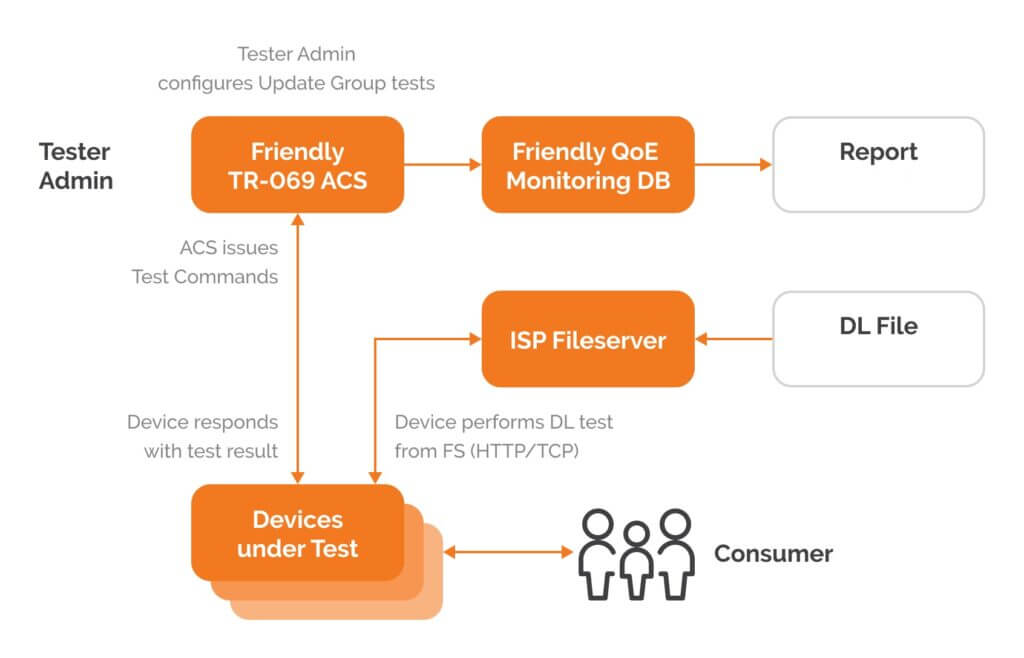 Friendly's Speed & Latency Testing tool is an industry-based framework that supports the entire range of testing and reporting needs, as detailed by FCC DA-710 requirements. The tool is being provided as a part of the existing Friendly TR-069 Device Management platform.
Friendly's Speed & Latency Tool is designed to fully comply with the FCC and ACMA, ACCC requirements while providing the most feature-rich offering to the service providers:
Easy to deploy, requiring minimal professional services
Easy to use for scheduling and generation of speed & latency reports
Facilitates optimized testing conditions, including IXP selection
Industry-based (TR-143) solution that is device and network agnostic
Data collection and storage
Data analytics and audit, via Friendly's QoE monitoring solution
Secure and robust solution
Flexible support
Connect and test devices on Friendly's Testing
Cloud, prior to purchase
Cost-efficient solution with flexible packages
Watch the Webinar and Q&A Session here
Get a Demo & Learn How to Be ACCC/ACMA Compliant:
© 2022 Friendly Technologies. All rights reserved.